CSR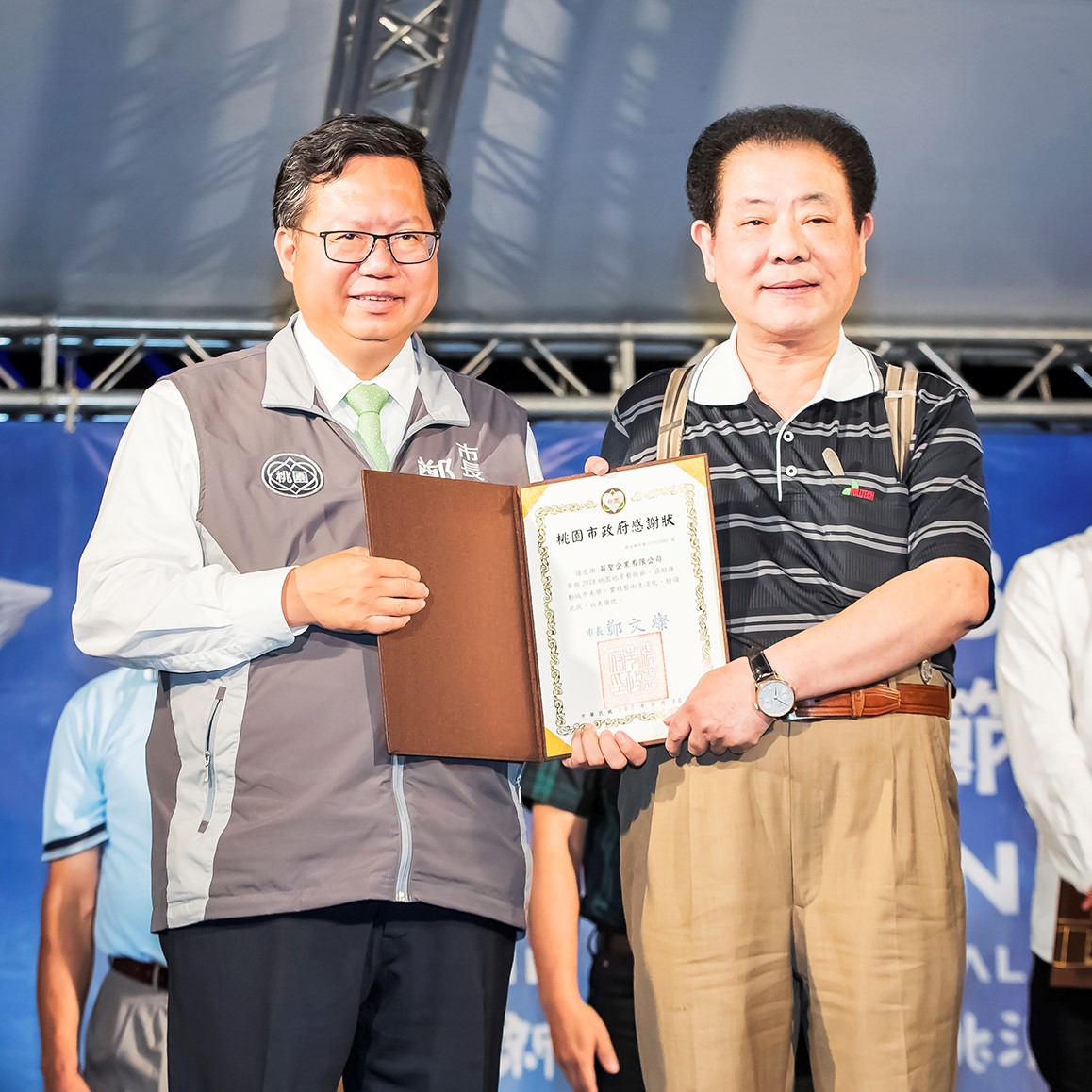 CSR
---
Fulltech Electric Co., Ltd sponsored the 2019 Land Art Festival for Green Environment
Land Art Festival was held since 2013 by Taoyuan City Government to introduce the art into public space. The year of 2018 will be the 6th year of the festival and also the largest one, with more than 2 billion NTD and also combine the railway art in Fugong by Taiwan Railway Bureau and the old street stream in JungLi. To show the publics the value of "Community Participation", "Local Distinguish", "Green Environment", "cecycling economy" with the 3 major concept of "Local Awakening", "Community Wind" and "Piling with Art".
Couple years ago, President You, the president of Fulltech Electric Co., Ltd., also the chairman of the Taoyuan City Photography Association, who understood the concept of the Landscape Art Festival, after meeting with the officers of the Cultural Bureau of Taoyuan City Government at the National Photography Association. He then immediately volunteered to sponsor the festival, to advocates "Environment Sustainability" and "Circular Economy", also President You hopes to encourage Fulltech Electric Co., Ltd employees to participate the community affairs, and also to promote and experience the local distinguish and culture together with their families.
In addition, the global warming becomes the global issues in those years, for this, Fulltech did not just stay with the stable export sales of AC cooling fan, but also invested large amount to develop the EC fan with energy-saving and high efficiency. In the year of 2018, EC fan has been successfully developed and passed the UL and TUV [Germany Lein TÜV] and CE safety certification. Fulltech Electric Co., Ltd is not only to donate the money to show our care for the society, but also would like to take the real action to become the social enterprise step by step.
The 2018 Taoyuan Land Art Festival will be held from September 14th to 30th, 2018 in the area of Yangmei/Fugang, Zhongmu/Laojiexi and Qingtangyuan. The theme is "Old Town with New Art in a Beautiful and Young Taoyuan", with art intervention in the space, for people to interact with the environment; from the traditional old street to the emerging city; to invite people to start from the Fugang Railway Art Park, through the Zhongli Shanghe map of the Zhongjie Laojie stream, finally to the Qingtang Park to enjoy the wonderful performance in the water theater, to lead the people to to visit Taoyuan slowly and elegantly.
The event will present 50 collections, 33 theme activities, 2 international culture exchanges on the street, 14 aqua theater performances, and more than 146 workshops and international art exchanges. The main purpose of the Festival is to infiltrate the art into the hearts of the general public, to transform the city of Taoyuan into an art gallery with no walls.
For more information about 2018 Land Art Festival in Taoyuan, please click here: (http://www.taoyuanlandart.com.tw)